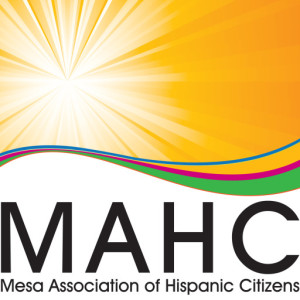 History:
Established in 1987, the Mesa Association of Hispanic Citizens (MAHC) began as a grassroots effort by concerned Latinos living in Mesa, Arizona.  MAHC is now a non-profit, 501(c)3 organization with an elected board.
Mission:
Serving the East Valley Latino community, promoting and advocating an improved quality of life.
Values:
Respect, Pride, Empowerment, Advocacy, Inclusiveness, Community Engagement, Education
Goals:
To address and give voice to the concerns of the Latino community.
To create linkages and partnerships with other like-minded community groups.
To encourage, support, and advocate for public policies that address the concerns and needs of the Latino community.
To continue to be the East Valley's premier Latino advocacy group.